After a 24-58 season, the New Jersey Nets will have to make some changes heading into 2012. This week, Nets are Scorching takes a closer look at some soon-to-be-available names.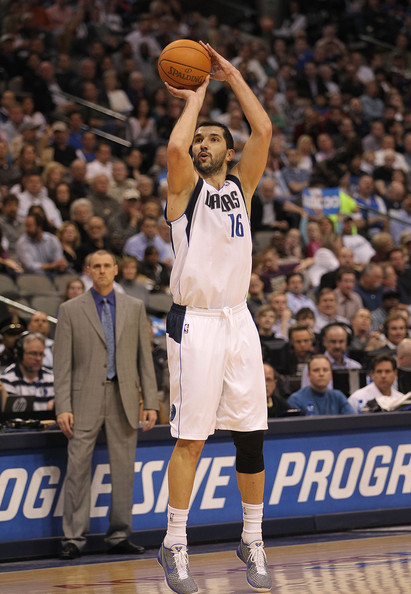 Stats: 33 G, 13 GS, 18.7 MPG, 8.5 PPG, 2.3 RPG, 0.9 APG, 0.1 BPG, 0.4 SPG, .441 FG%, .400 3P%, .920 FT%, 115 ORtg, 15.2 PER
Why Billy King Should Be Texting Him Right Now: Maybe if I'm basing this on last night, I should be telling the Nets why they should be texting Jason Terry. But what Peja contributed to last night's Demolition in Dallas is exactly the reason why the Nets should be looking at him, too. He can knock down open threes and shoot over most defenders. He's an intelligent and efficient catch-and-shoot player who doesn't try to play outside of his abilities. Twice he's led the NBA with the best turnover rate, and that's because he doesn't try to create off the dribble when he doesn't have anything. He's a career 40% shooter from deep, and can definitely contribute in a sixth man role for this team. His production doesn't taper off in the playoffs, either: Peja has generally averaged his season averages or better come playoff time. Plus, he went 6-6 from deep last night.
Don't Risk the Fine: What I listed as Peja's strengths are simultaneously his weaknesses. Stojakovic doesn't play outside of his abilities because he is very limited – he's almost strictly a shooter at this point, a la Anthony Morrow. He's never been much of a rebounder, passer, or defensive player, and at 34 he's not getting any better in these fields. He posted an above average PER this past season, but it was in less than 35 games, and he hadn't posted one over 15 since the 2007-08 season. Along with shooters, the Nets need guys who can contribute in the little, extra ways – guys who play defense, box out consistently, guys you can surround Deron Williams with.
And the Winner Is … Avoid: While I think Peja would actually be a good fit for this team off the bench, he's not the best player in his lane the Nets have a chance of acquiring. The two other guys mentioned earlier – Afflalo and Richardson – are younger, can do what Peja does, and bring other skillsets to the table. While I think he'd be a nice piece to add after you get a solid starting-quality wing player, the Nets shouldn't go too crazy trying to get him.